Forcepoint X Series Appliances

Scalable Enterprise Performance that Allows for Real-Time Threat Defenses
Traditional enterprise security performance comes with a hidden cost — lack of real-time in-line defenses, which are required to effectively analyze today's high-volume, increasing complex network traffic. The Forcepoint X Series appliance employs Forcepoint Advanced Classification Engine (ACE), which enables real-time composite defense assessments in high-traffic environments.
X Series Benefits
Hybrid deployments can use cloud email cleansing to reduce bandwidth and optimize appliance performance, plus email URL sandboxing for real-time phishing protection. Hybrid web deployments can equally protect remote users with ACE defenses.
Fully-integrated enterprise DLP helps customers quickly achieve and demonstrate compliance and data security measures.
Unified TRITON architecture, security intelligence, unified console and unified policies and reporting all enable a lower Total Cost of Ownership (TCO).
Supports Forcepoint Web Security and Forcepoint Email Security.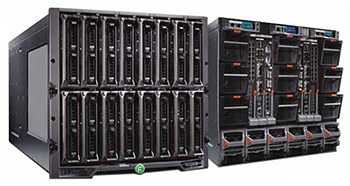 Forcepoint X10G blade server/chassis architecture reduces rack space (10U) and increases performance to multi-GB throughput.
Scalable to 16 blades, each with 12 processing cores, 32G RAM and 1.2TB HDD space.
10G network interfaces, four power supplies, chassis management controller, and dual internal switches.
Base configuration starts with two blades and scales from 10,000 to 100,000 users depending on load factors.